Kaitlin Hawayek & Jean Luc Baker
Official Website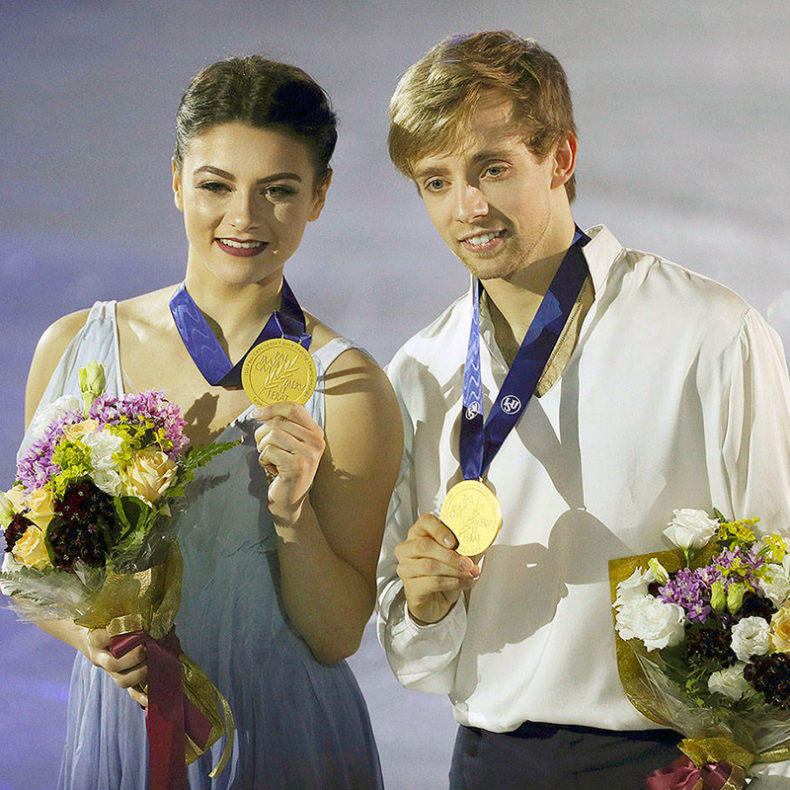 2018 Four Continents Champions
2018 NHK Trophy Champions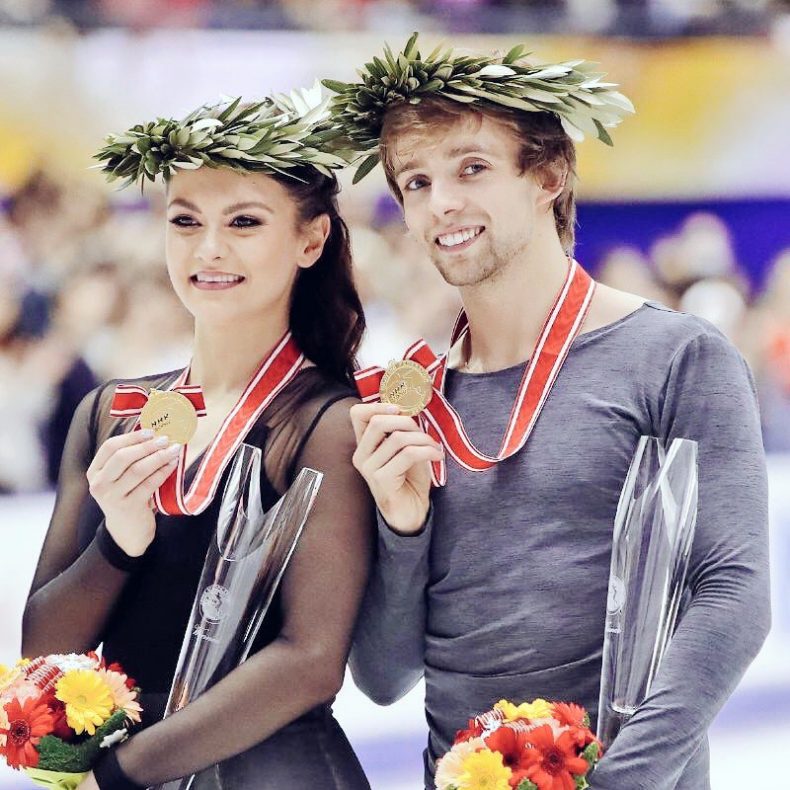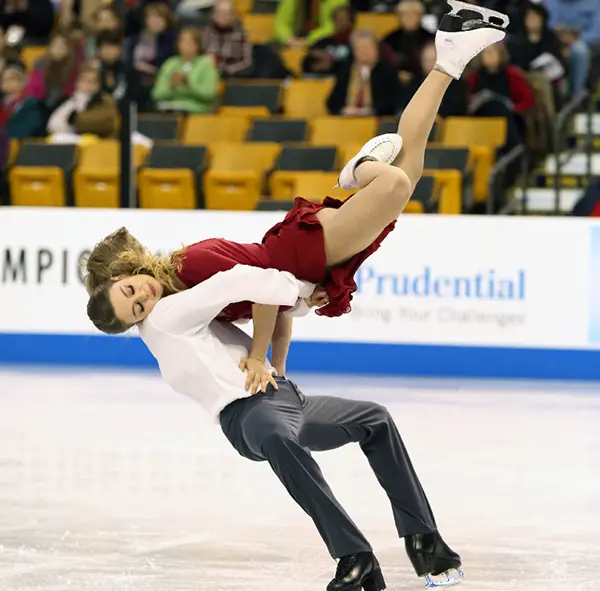 2014 World Junior Champions
2014 U.S. Junior Champions
Jean-Luc Baker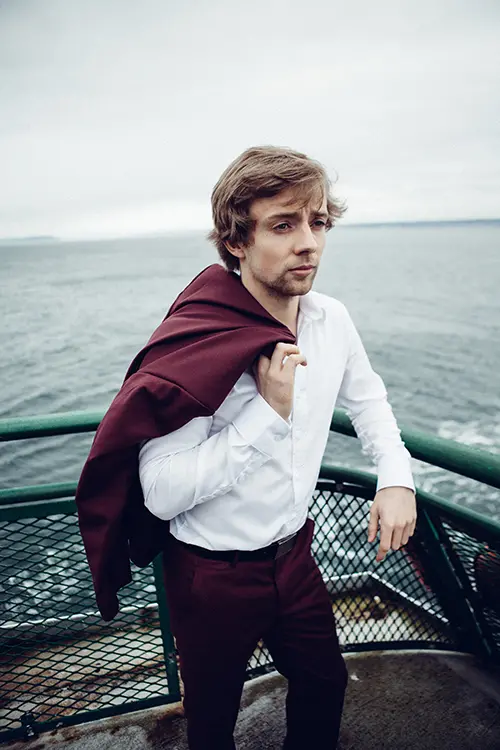 Jean-Luc was born on October 7, 1993. His hometown is Edmonds, Washington. Jean-Luc began skating when he was 2 years old. He earned a blackbelt in Taekwondo at age 7. Both of Jean-Luc's parents were members of the Great Britain National Team in pairs and ice dance. His mom competed in the 1988 Olympic Games.  In his spare time he enjoys playing video games, exploring Montreal with friends and napping!
"If your dreams don't scare you
they're not big enough."
Kaitlin Hawayek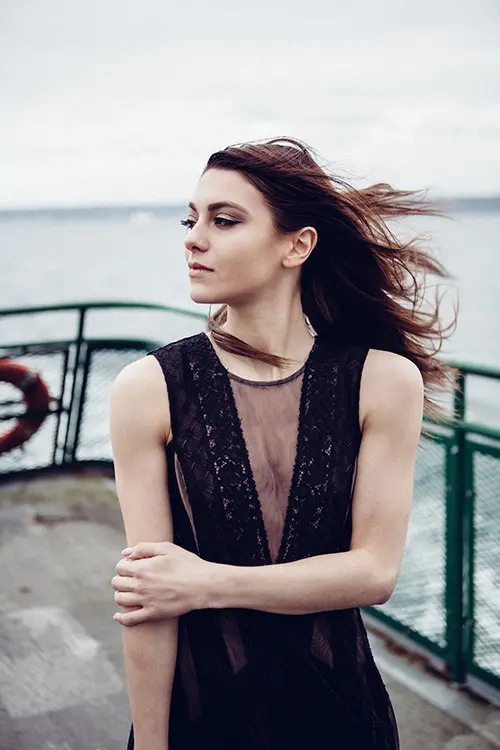 Kaitlin was born on November 4, 1996. Her hometown is East Aurora, New York. Kaitlin began skating when she was 3 years old. Kaitlin attends Penn State University World Campus where she is majoring in Psychology. She has two brothers who both play hockey and love being on the ice also. In her spare time she enjoys dancing, drawing/painting, traveling, cooking and discovering Montreal with her camera and her dog Mila.
"Every morning you have two choices: Continue to sleep with your dreams or wake up and chase them."
"Champions are just dreamers who never gave up."
– unknown
"The future depends on what we do in the present."
– Mahatma Ghandi
Schedule & Results
| | | |
| --- | --- | --- |
| 2022 World Figure Skating Championships | Montpelier, France | March 21-27 |
| 2022 Olympic Winter Games | Beijing, China | February 4-20 |
| 2022 U.S. Figure Skating Championships | Nashville, TN | 3rd Place |
| 2021 ISU Challenger Series | Zagreb, Croatia | 1st Place |
| 2022 ISU Grand Prix – Rostelecom | Sochi, Russia | 5th Place |
| 2022 ISU Grand Prix – NHK Trophy | Tokyo, Japan | WD |
| | | |
| --- | --- | --- |
| 2021 ISU World Team Trophy | Osaka, Japan | 2nd Place |
| 2021 ISU World Figure Skating Championships | Stockholm, Sweden | 9th Place |
| 2021 ISU Four Continents Championships | Sydney, Australia | Cancelled |
| 2021 U.S. Figure Skating Championships | Las Vegas, NV | 3rd Place |
| 2020 ISU Grand Prix – Skate America | Las Vegas, NV | 2nd Place |
| 2020 U.S. Challenger Series | Virtual Event | 2nd Place |
| | | |
| --- | --- | --- |
| 2020 ISU World Figure Skating Championships | Montreal, Canada | Cancelled |
| 2020 ISU Four Continents Championships | Seoul, South Korea | 6th place |
| 2020 U.S. Figure Skating Championships | Greensboro, NC | 3rd place |
| ISU Grand Prix – Cup of China | Chongqing, China | 5th place |
| ISU Grand Prix – Skate Canada | Kelowna, BC | 4th place |
| ISU Challenger – Nebelhorn Trophy | Oberstdorf, Germany | 2nd place |
| | | |
| --- | --- | --- |
| 2019 ISU World Figure Skating Championships | Saitama City, Japan | 9th Place |
| 2019 ISU Four Continents Championships | Anaheim, CA | 5th Place |
| 2019 U.S. Figure Skating Championships | Detroit, MI | 3rd Place |
| 2018 ISU Grand Prix Championships | Vancouver, Canada | 6th Place |
| ISU Grand Prix – Internationaux de France | Grenoble, France | 4th Place |
| ISU Grand Prix – NHK Trophy | Hiroshima, Japan | 1st Place |
| | | |
| --- | --- | --- |
| 2018 ISU World Championships | Milan, Italy | 10th Place |
| 2018 ISU Four Continents Championships | Taipei City, Taiwan | 1st Place |
| 2018 U.S. Figure Skating Championships | San Jose, CA | 4th Place |
| ISU Challenger Series – Golden Spin | Zagreb, Croatia | 3rd Place |
| ISU Grand Prix – Skate America | Lake Placid, NY | 5th Place |
| ISU Grand Prix – Skate Canada | Regina, SK | 4th Place |
| ISU Challenger Series – U.S. International Figure Skating Classic | Salt Lake City, UT | 2nd Place |
| 2017 Dance-Pairs Chicago Championships | Geneva, IL | 1st Place |
| | | |
| --- | --- | --- |
| 2017 U.S. Championships | Kansas City, MO | 5th Place |
| ISU Challenger Series – Golden Spin | Zagreb, Croatia |  2nd Place |
| ISU Grand Prix – NHK Trophy | Sapporo, Japan | 4th Place |
| ISU Grand Prix – Skate Canada | Mississauga, Canada | 6th Place |
| ISU Challenger Series – Autumn Classic International | Montreal, Quebec | 2nd Place |
| 2016 Inaugural Dance Chicago | Geneva, IL | 1st Place |
| | | |
| --- | --- | --- |
| 2016 U.S. Championships | St. Paul, MN | 5th place |
| ISU Challenger Series, Golden Spin | Zagreb, Croatia | 2nd Place |
| ISU Grand Prix, Cup of China | Beijing, China | WD |
| ISU Grand Prix, Skate America | Milwaukee, WI | 4th Place |
| ISU Challenger Series, Finlandia Trophy | Espoo, Finland | 4th Place |
| | | |
| --- | --- | --- |
| ISU Four Continents Championships | Seoul, South Korea | 5th place |
| 2015 U.S. Championships | Greensboro, NC | 4th Place |
| ISU Grand Prix, NHK Trophy | Osaka, Japan | 3rd Place |
| ISU Grand Prix, Rostelecom Cup | Moscow, Russia | 6th Place |
| ISU Challenger Series, Nebelhorn Trophy | Oberstdorf, Germany | 4th Place |
| | | |
| --- | --- | --- |
| World Junior Championships | Sofia, Bulgaria | 1st Place |
| 2014 U.S. Championships | Boston, MA | 1st place |
| ISU Junior Grand Prix Final | Fukuoka, Japan | 2nd Place |
| ISU Junior Grand Prix | Gdansk, Poland | 1st Place |
| ISU Junior Grand Prix | Mexico City, Mexico | 1st Place |
"Winning is the science of being totally prepared."
– George Allen
Contact Us
Media and Appearance Requests
Hailey Ohnuki @ IMG
Hailey Ohnuki
IMG
50 Main Street
Suite 1625
White Plains, NY 10606
Phone: (212) 774-4562
E-mail: [email protected]
Lauren Rossi @ IMG
Lauren Rossi
IMG
50 Main Street
Suite 1625
White Plains, NY 10606
Phone: (212) 774-4413
E-mail: [email protected]